New Feature: Add Your Own Sassy Text
---
Now, you can add your own sassy text, if you feel so inspired! You can still add one that comes with the toy.

To add your own text, click on the little "+" button to reveal a text input field. Hit "enter" key when you're done writing.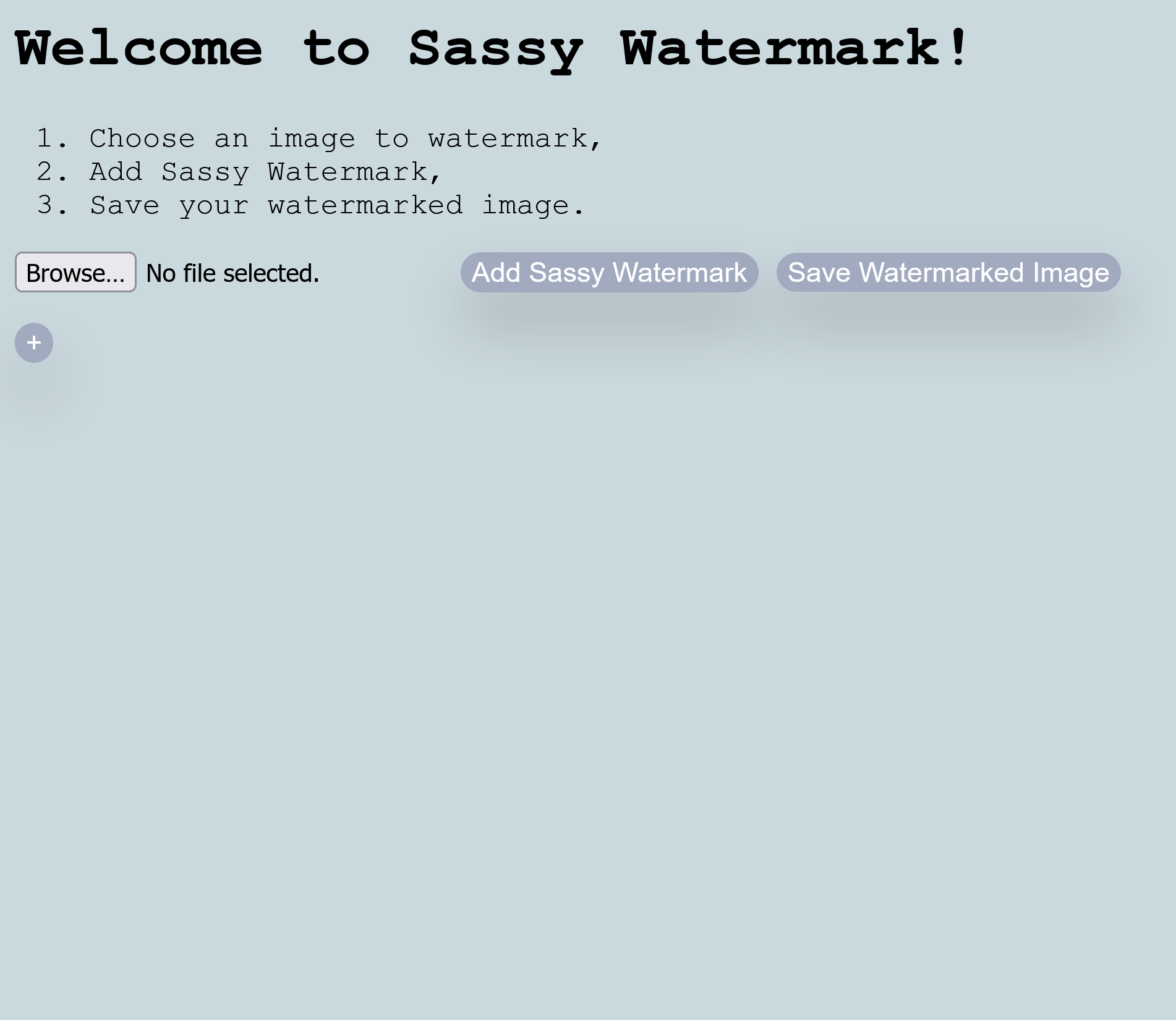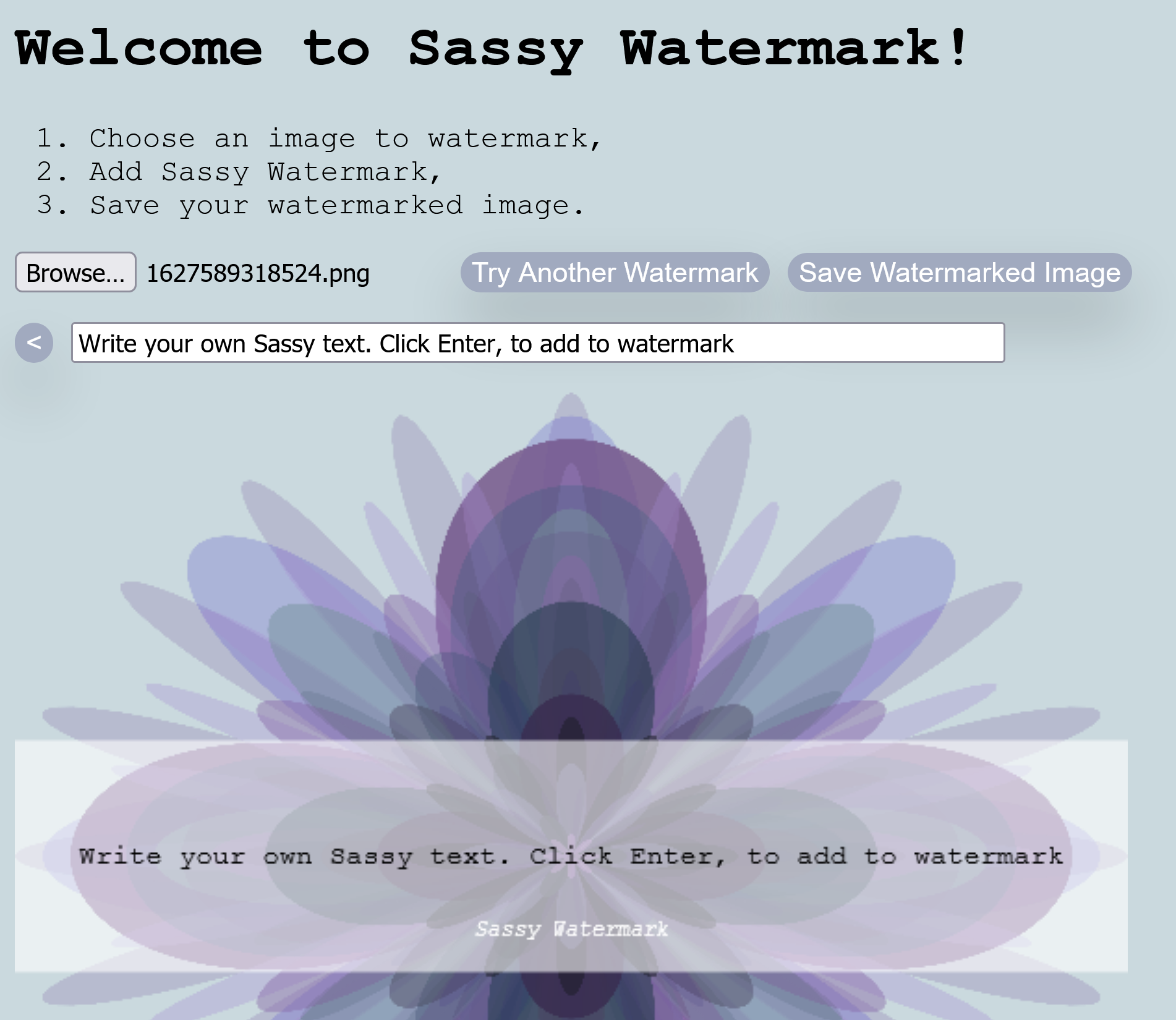 To access this version, go to Download and select "Sassy Watermark Maker v1.1"

Files
Sassy Watermark Maker v1.1
Jul 30, 2021