Stickers And Stamps
I'm experimenting with taking a data visualization project and reworking it as a more playful or 'comic' like experience.
Starting with the existing version, and then see where things go.
Introduction to the project:
2020 was a rough year in so many ways. The relentless news cycle, ubiquitous uncertainty, social isolation, existential dread, and so much more. All amplified by social media.
The attack on the US Postal Service hit me harder than I expected it to. I felt driven to buy as many stamps as I could, to support the USPS.
At some point, I found myself staring at the pile of art stickers I was going to give away at conferences and shows…all cancelled because of Covid.
What was I going to do with them? Could I mail them to people?
I started with a little group of artist-friends and set up an online signup form, so they could send me their mailing addresses privately.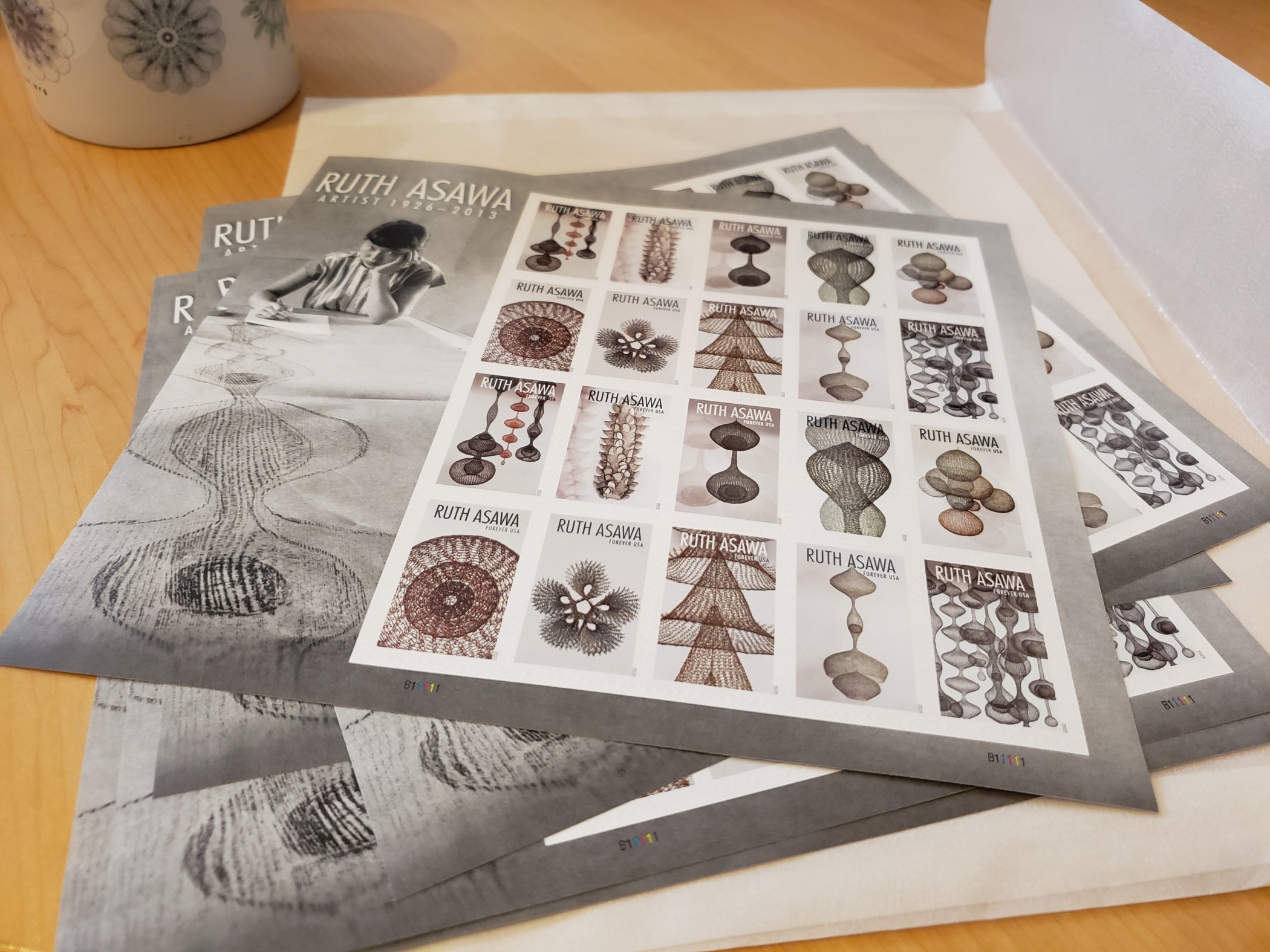 With perfect timing, the USPS was about to release new stamps honoring local artist Ruth Asawa, just as I was launching an art+data project from right in her neighborhood.
The process of writing little notes and addressing the envelopes by hand was surprisingly soothing. I started inviting more people to signup, and asked them to tell me when their sticker arrived. Before I knew it, I had a tiny data set of delivery times for US mail. By profession, I develop data visualizations. So, of course I started charting the data.
The project continues:
Download
Click download now to get access to the following files:
Stickers
Support this Map Story at or above a special price point to receive something exclusive.
Set of Stickers
A full set of stickers, made from my hand drawn generative art, in support of the #StickersAndStamps project.